Call me shocked! Just checked the email and saw that my shop was awarded two "Graddy" Awards from Zazzle. What's a Graddy Award you ask ('cause I didn't know either)? Well, just read below:
Your products have been hand-picked as an example of creativity of graduation design at its finest. Out of thousands of creative graduation invitations on Zazzle, your design was chosen for being one of the best!

A great display of artistic vision, your design is currently featured on our graduation invitations page. This means that you, your product, and your store are on center stage, so you should be proud!

You're part of a talented group of artists on Zazzle, so be sure to share your success and spread the good news!
These are the two graduation invitations that got me the award.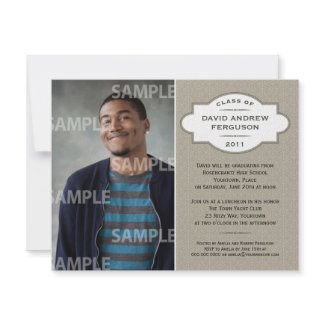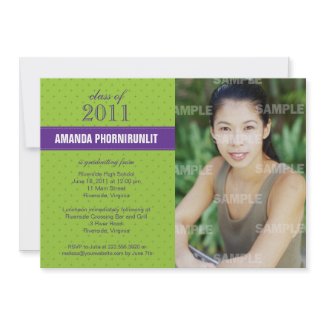 As far as I can tell, I don't get any ribbon on the product page or a big honking blue ribbon or trophy to hang on my mantelpiece, but my invites are featured on
Zazzle's Graduation Invitation landing page
. I don't get recognized that much by Zazzle so I'll just have to eat this up for a while. Congratulations also go out to all my Zazzle friends who received this award as well. Make sure you check out the great designs, graduation time is upon us. And here's sending a big thank you to Zazzle!